JusticeWorks Community Updates
Today America celebrates 245 years of Independence. America has a long and storied history and more than anything is known and respected for the continued effort to make "a more perfect union". There are undoubtedly parts of our history which tarnish the founding...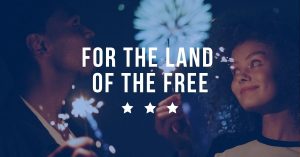 Let's Discuss how we can help
Interested in learning more about how Justice Works can help? Contact us today to inquire about the evaluation services available to your agency. We're here to help you show how your programs make a difference.