JusticeWorks YouthCare has as its mission the goal of building better futures for youth, their families and the community.
JusticeWorks provides innovative programs that identify and build on youths' and families' strengths. We create structure to positively redirect their lives. We help youth become good citizens and assist their families to resolve their problems and to be supportive of their children.
Our efforts help remedy damage to the community and restore community safety.
Our Values
KidsFirst! In everything we do the needs and concerns of youth and families are our fundamental concern. All of our work is directed to help the youth and families in our care.
Our core principle is to do "whatever it takes" to help youth and families in our care achieve success. We have the following values that guide our service delivery:
Ethical
Caring
Proactive
Committed
Driven to succeed
Creative and flexible
Goal directed
Strength-based
Family-centered
Persistent
We know that in human service programs it's not what is done but how, and the how is directly related to the who. We understand that in order to achieve success it takes professionals with multiple skills and, especially, an ability to connect with youth and families. We recruit and support talented staff; give them the tools and responsibility to get the job done; hold them accountable and acknowledge their hard work and progress.
It is critically important that staff understand and relate to the realities of the youth and families we work with and for staff to be role models. Our staff reflects the same ethnic and racial diversity of the youth and their families.
We understand our work in the context of family and community. We know that we are a short-term support system to teach and redirect those we serve. We view one of our primary jobs as teaching youth and families to identify and access community resources.
We do not try to be 'all things to all people'. We recognize our strengths and limitations and extensively utilize community resources. We are not afraid to ask questions or to ask for additional support.
We work in partnership with the public agencies who contract with us and respect their role and authority. We want to make their jobs easier and our work to reflect positively on them. We abide by the spirit and the letter of the regulations that govern our efforts. We understand that documenting our efforts is as important as anything else we do ("if it's not documented, it didn't happen").
We aspire to always utilize best practices and work tirelessly to incorporate new and proven techniques. We work with our stakeholders to identify and develop appropriate services for populations of concern.
We make the effort to evaluate the outcomes of our work. We use feedback from our families and stakeholders, as well as the results of outcome evaluations, to continuously work to improve our services and achieve better results.
2021 Top Workplaces
The Post-Gazette partnered with Philadelphia-based Energage to determine the Pittsburgh area's Top Workplaces.
We're honored to be included.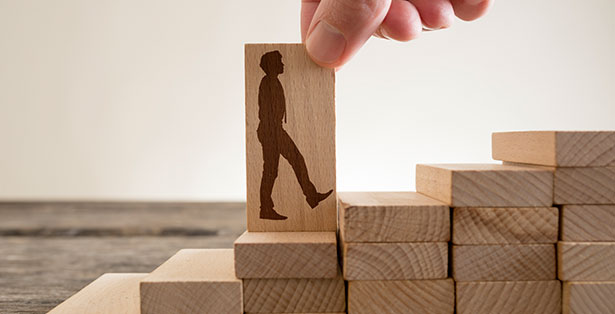 Meet Our Leaders
We 'walk the walk' when it comes to doing whatever it takes to help youth and families succeed.
Trauma-Informed Services
JusticeWorks appreciates the need for social service agencies to operate within a trauma-informed perspective. We know the high prevalence of trauma in our society and, especially, in the lives of the people with whom we work. We know many of our staff have had trauma in their own lives.
We strive to work with children and adults in a safe, collaborative, and compassionate manner. Our services are designed to build upon their strengths. JusticeWorks is an emerging trauma-informed organization and our staff is trained to work with children and families through a trauma-informed lens. We recognize the potential for interactions to retraumatize people and we work carefully to avoid that. Through our Employee Assistance Program and other measures, we encourage staff to overcome their own trauma.
JusticeWorks has a Trauma-Informed Steering Committee, comprised of staff from all levels, which provides guidance and information to assure trauma-informed practice throughout the organization. The Committee's goal is that all services operate as trauma-informed practices, and it provides recommendations to achieve and maintain that perspective. The Committee stays current with evolving advancements in trauma-informed care and helps maintain JusticeWorks as a best-practice provider.
JusticeWorks provides services to the following states.
Let's Discuss how we can help
Interested in learning more about how Justice Works can help? Contact us today to inquire about the evaluation services available to your agency. We're here to help you show how your programs make a difference.